Shipping is included in the price. Email your order to bomanigear@bomani.com. Please specify size and color(s) when ordering. Sizes range from XS- 4XL. You will be sent a PayPal invoice.

Think Pink Series - $35.00 Short Sleeve $40.00 Long Sleeve

Glow in the Dark Series - $30.00 Short Sleeve $35.00 Long Sleeve

Take These Knuckles!!! Neon - $35.00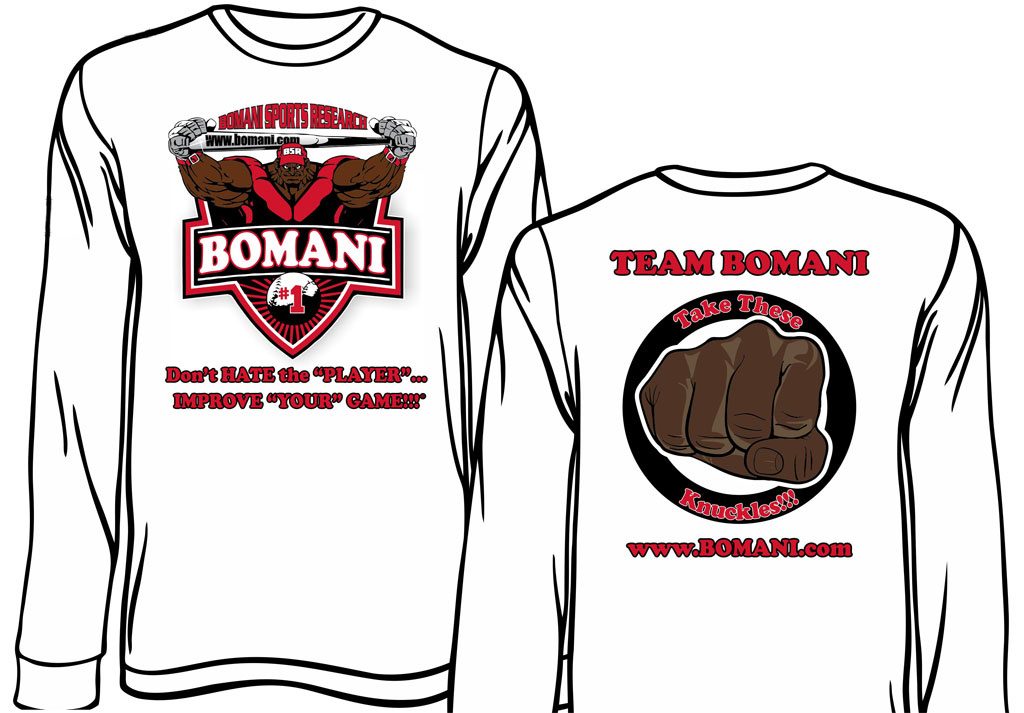 Bomani Beanie - $20 for 1, $15 for 2 or more!